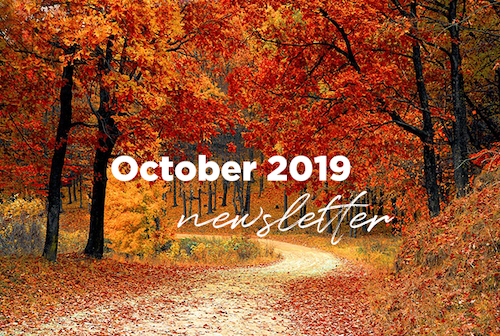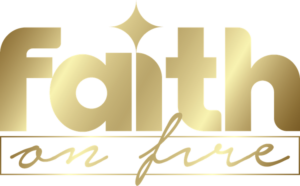 What a joy it is to write to you and encourage you in the Lord today.  There is a strong word from the Lord on our hearts for you, and we are eager to pour it out in this post.  We believe the Holy Spirit will quicken the truth to you, producing powerful faith and peace inside you.
Before we build your faith in the Word, here's a reminder that this is the month of Faith on Fire!  We are believing for nothing less than God's supernatural power to be demonstrated in your life as you join your faith to ours over the dates of October 27 – November 03.  Let's believe Him together for the miraculous!
We live in a world full of uncertainty and dread where anxiety and fear plays havoc amongst both believers and unbelievers.  That's why we feel it so important to remind you of what the Word of God says concerning you, and the fight we are all in together.  We want to see you fired up in faith, ready to stand in victory as you join us for Faith on Fire!
In 1 Timothy 6:12, Paul instructs us to, "Fight the good fight of the faith; lay hold of the eternal life to which you were summoned and [for which] you confessed the good confession [of faith] before many witnesses."
To begin with, the Bible calls this fight we find ourselves in a good fight!  That's  because we are promised, should we abide in Jesus, and hold fast to the truth of His Word – we will win!
You see, our part in this fight is not to change the things that can't be altered in our own strength.  We are to believe in and trust God's Word to go to work on our behalf and bring every circumstance in line with His will – as we declare it by faith.
We can only do this when we know how to press into His Presence, quieten ourselves in His peace, and allow the Holy Spirit to wash our hearts and minds with the truth of His Word.  In this environment of peace, where the truth of God's Word becomes alive in our hearts – the unstoppable force of faith is produced!
This is where we become anchored and unwavering in the truth of God's promises in spite of what we see around us.  It's also how we are able to stand our ground in His righteous principles, no matter how unpopular society deems them to be.
This is in fact how we are supposed to live! Hebrews 10:38-39 clearly tells us, "Now the just shall live by faith; but if anyone draws back, My soul has no pleasure in him. But we are not of those who draw back to perdition, but of those who believe to the saving of the soul."
These are strong words for sure, but Jesus told us if we would learn to lean entirely on Him, and take His yoke upon us, this life of faith will not be too difficult for us.  In fact He said it would be easy and pleasurable when we learn to do it in Him!
Take a look at His words in Matthew 11:29-30, "Take My yoke upon you and learn of Me, for I am gentle (meek) and humble (lowly) in heart, and you will find rest (relief and ease and refreshment and recreation and blessed quiet) for your souls. For My yoke is wholesome (useful, good – not harsh, hard, sharp, or pressing, but comfortable, gracious, and pleasant), and My burden is light and easy to be borne."
We will never have to face anything in this world on our own. Where our human strength fails, God's supernatural power is available to draw from.  When we learn to abide in Him, His peace flows like a mighty river inside us, calming any out-of-control emotions, and bringing a quiet confidence to hear His voice clearly.  His Word is a wealth of wisdom that throws light on every circumstance, and His voice can be heard and trusted to steer us in the right choices and direction, every time.
Our role in this good fight of faith has everything to do with us fighting from a position of confidence peace and faith that can only be found in the Presence of Jesus.  In Ephesians 2:6, we are told we are seated in heavenly places with Christ Jesus.  Now if we are seated, we are at rest, and if we are seated with Christ in heavenly places, we are already in the position of victory.
So today, no matter what you are facing, or what your pressing need may be – we want to encourage you to shift your focus from being centred around it right now, no matter how desperate you may feel. Choose to place your attention on drawing close to the Presence of Jesus, Who is the Author and Finisher of your faith.
Picture yourself in rest, seated with Christ in victory over your circumstance.  From this place of quiet confidence, declare His truth over whatever has got you tied up in worry and concern.  Then, with a heart full of faith and thanksgiving, begin to praise your God with all your heart, knowing His Word is going to work for you!
As your partners in this ministry, we stand fully expectant to see you walk in victory and peace in this life!  We want you to know that we are eternally grateful for your support, both in prayer and financial assistance, and trust God's hand of protection and provision to be on you at all times – as you fight the good fight of faith alongside us!