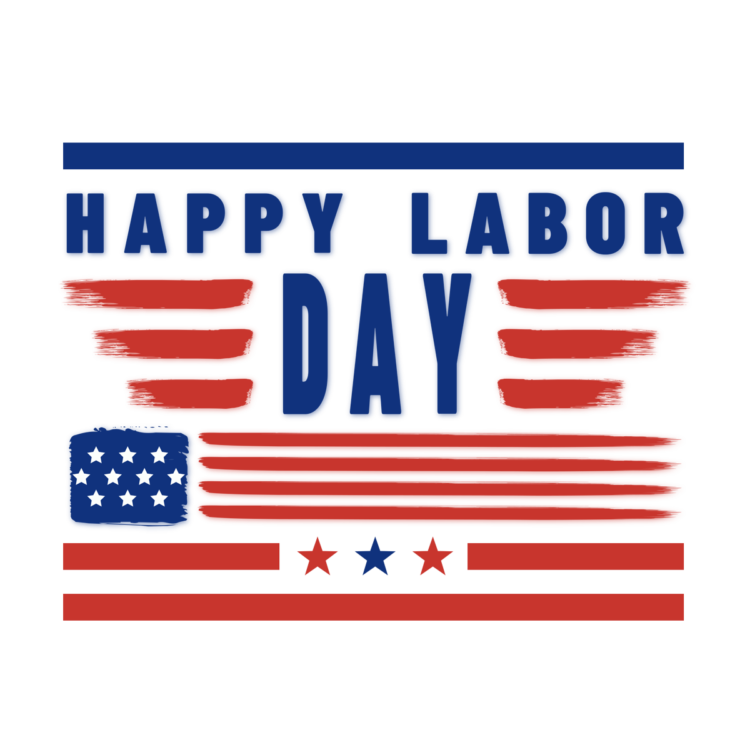 Today we celebrate Labor Day in the USA. The US Department of Labor writes on their website, "Labor Day, the first Monday in September, is a creation of the labor movement and is dedicated to the social and economic achievements of American workers. It constitutes a yearly national tribute to the contributions workers have made to the strength, prosperity, and well-being of our country" (www.dol.gov).
While we celebrate labor day and all it constitutes, we also celebrate God Who has given us the strength, skill and endurance to be able to work! The grace of God is all-encompassing, and even though Adam's sin caused us to have to work really hard (… in the sweat of your brow…), God has never expected us to carry this burden by ourselves. He is there to encourage, strengthen and give us the power to endure and overcome.
The Word of God encourages us to keep our eyes focused on Him even while working: "If God's grace doesn't help the builders, they will labor in vain to build a house. If God's mercy doesn't protect the city, all the sentries will circle it in vain. It really is senseless to work so hard from early morning till late at night, toiling to make a living for fear of not having enough. God can provide for his lovers even while they sleep!" (Ps 127:1-2 TPT).
So, we know that God is there to help and assist! This will in turn help us to approach all our work in the right attitude and with the right motivation. Paul writes, "Do everything readily and cheerfully—no bickering, no second-guessing allowed! Go out into the world uncorrupted, a breath of fresh air in this squalid and polluted society. Provide people with a glimpse of good living and of the living God. Carry the light-giving Message into the night so I'll have good cause to be proud of you on the day that Christ returns. You'll be living proof that I didn't go to all this work for nothing" (Philippians 2:14-16 MSG).
Another version puts it this way, "Do all things without murmurings and disputings, that you may be blameless and harmless, the sons of God, without rebuke, in the midst of a crooked and perverse nation, among whom ye shine as lights in the world; holding forth the word of life; that I may rejoice in the day of Christ, that I have not run in vain, neither laboured in vain" (KJV).
The right attitude may be summed up in one word – gratitude. Gratitude that we are able to work, that we have work and can provide for our families, and that God gives us the ability to do so. This will lead to us being considered blameless as well as children of God. As His children we are then able to be a light in this world that is by nature opposed to God; we are able to be a light because the Word of God resides within us! If we practice gratitude, and do everything from a thankful heart, and then also teach others to do the same, our real work will not be in vain! "And what," you may ask, "is the real work then?" Well, the real work is to bring glory to God, to emulate Him, and live in such a way that others are attracted to Him!
Happy Labor Day!